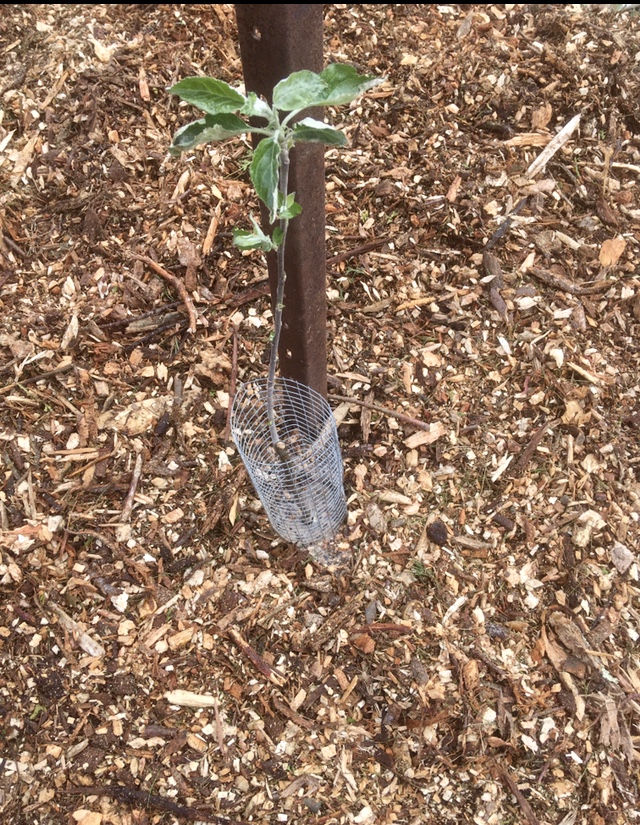 This past Wednesday, we donned our gloves and masks and headed into the fields. Our mission: find a home for a tender and brave little Rhode Island Greening apple tree.
As we walked, scoping for the right spot, Spencer of Sowams Cider Works Company filled us with all the necessary info about grafting cider apple trees while offering a step by step how-to guide for caring and nurturing them for a long and happy life.

Wishing I had brought my journal to take notes, I experienced a therapeutic entrancement while the young tree first entered its now permanent home. Fenced in and well-watered, this little RI Greening is in good hands as it shoots to 9 ft high this summer. A tiny sapling as of yet, this tree will be fruitful for generations of visitors to come.

Thank you, Spencer, for this wonderful donation and addition to our farm flora. We look forward to tending to her every need.
Read more about what is going on at the farm in our newsletter here.