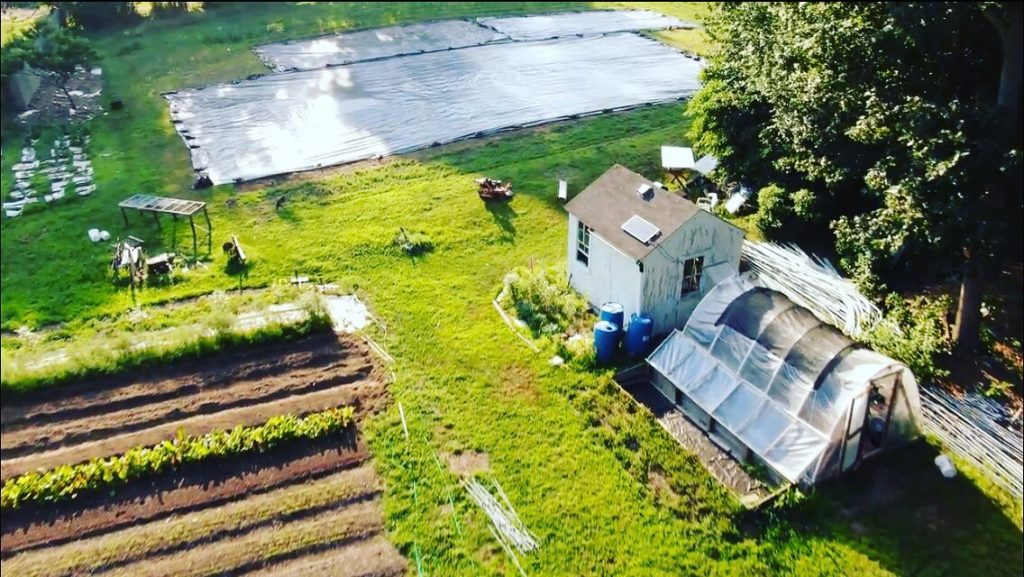 Insect Report June 24. 2021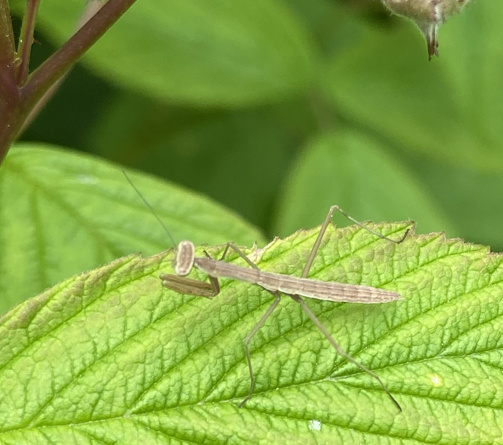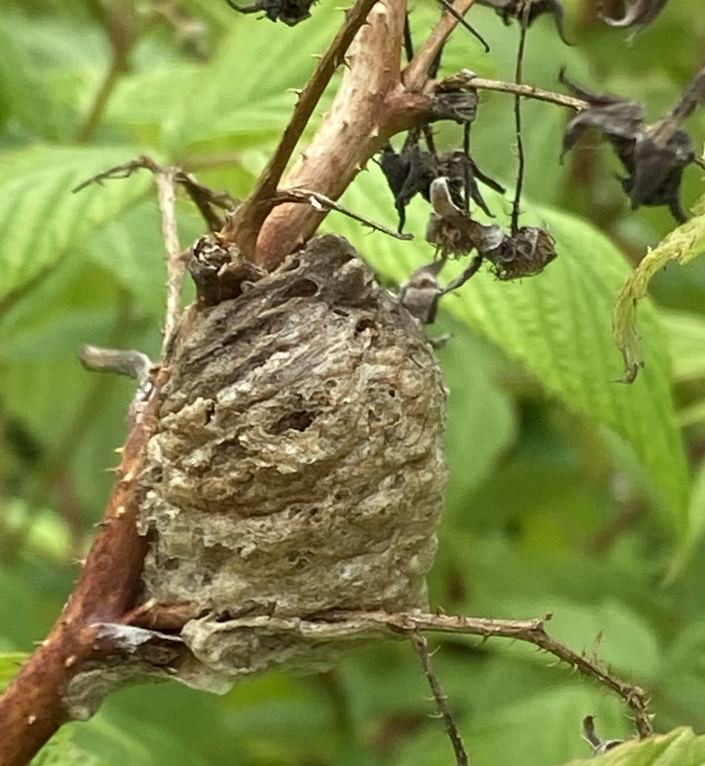 By Jordan Tiberi, BFS Intern
It's time for the insect of the week! Last week at the farm, someone pointed out a praying mantis "case" to me on the golden raspberry bushes at the back of the farm, so I did some research. Praying mantises are actually carnivorous predators, feeding on moths, flies, grasshopper, crickets, and more. This makes them very beneficial to have in a garden. Females can lay up to 400 eggs in a case to develop over the fall and winter and they then hatch in the spring. Many do not survive, and the stronger siblings may actually feed on their weaker siblings. Praying mantises complete 3 stages of life: egg, nymph, and finally adult. 
Jordan Tiberi is a sophomore environmental studies major at Wheaton College. As an "interpretive ecologist," she is inventorying pollinators and their habitats at the farm this summer.
Rain delay: June 22 Volunteer Field Session has been postponed until Thursday June 24 at 6 p.m. Please join us. Please inquire at BarringtonFarmSchool@gmail.com.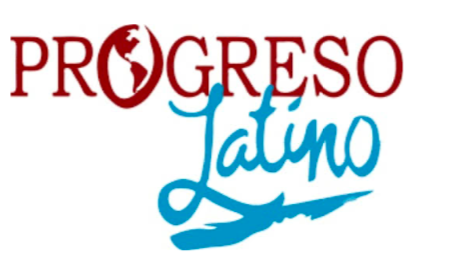 Barrington Farm School Partners with Progreso Latino
The Barrington Farm School is proud to announce a partnership with Progreso Latino, a social services agency in Central Falls, RI whose mission is to help Rhode Island's Latino and immigrant communities achieve greater self-sufficiency and socio-economic progress. Progreso Latino provides transformational programs that support personal growth and social change and operates a food pantry that serves approximately 200 families per week.
Last year, the Farm School collected donations of non-perishable products from our community. Thanks to your generosity, we delivered 82.5 cu ft of food products over the course of the growing season.
Following our strategic plan developed this past winter, we are expanding our partnerships with organizations that align with and help us achieve our mission. To that end, we ask members of the community to bring donations for Progreso Latino of the following items to the farm stand drop off point:
Dry goods, especially cereals
Canned goods
Diapers
To learn more about Progreso Latino, see https://progresolatino.org or https://www.facebook.com/ProgresoLatinoRI/. Thank you!
BFS MISSION
To grow food, inspire learning, build community, and foster connection to the land, with the support of dedicated volunteers. We invite and welcome you to visit, participate in, and enjoy this historic farm.
VISION
Barrington Farm School is a thriving, inclusive community farm committed to growing healthy food, restoring soil health, offering environmental education, promoting equitable food justice, and instilling an appreciation for the natural habitat and bounty around us.
Financial partners help us grow! Consider a donation today. Connect with us and help fund anyone of our long term projects – long term viability ensures our ability to bring healthy foods and education to kids and community well into the future.
The 120-year-old farmland located between Lincoln Avenue and Federal Road at Middle Highway is the last farm remaining in Barrington, RI. Purchased by the Vendituoli family in 1897, the farm and farm stand on Federal Road has been in continuous operation by family members and friends. Through the years the farm has grown fruits and vegetables; raised chickens, cows, horses, and pigs. For much of the first half of the 20th century, the farm provided a horse-drawn wagon delivery service offering produce, meats, and dairy products to the community. In recent years, William "Billy" Vendituoli and his sister Gloria Suriani ran the farm and farm stand, selling their homegrown tomatoes, peppers, eggplant, and corn. Each spring and summer, Billy hired local students to help manage the farm. (Link to Farm History)
The Barrington Farm School has been operating on Vendituoli land for the past 3 seasons and in 2018 transitioned to a protected farm with 501(c)(3) status thanks to the generosity of the community and the Barrington Land Conservation Trust (BLCT).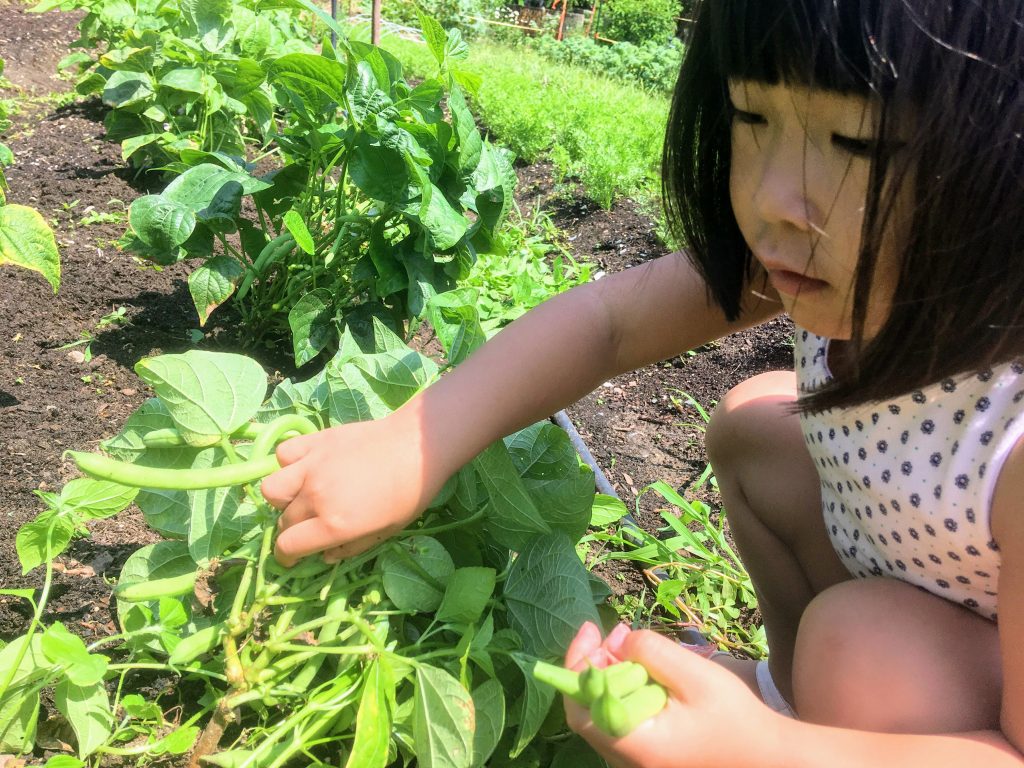 Community support continues to be imperative to our farm for growing, supplies, farm stand, structures, and cultivating the woodland habitat while educating students and community members of all ages. The open space has beekeeping, fresh food tastings, student environmental groups, teachers, artists, nature studies, and conservation practices. Join us as a volunteer, benefactor, customer, or friend! See you at the farm!